Fire crews called at the touch of a button
Oxfordshire Fire and Rescue Service serves a 650-square mile area of towns and countryside with a predominantly retained firefighter workforce who respond to 10,000 incidents per year.Fast and reliable communications can spell the difference between life and death for fire victims.
When systems failures can result from something as simple as a cable fault, effective backup is absolutely essential. Previously we would have to alert each station individually with a wide area pager, which did not differentiate between crews. It would take several minutes to dial the number, enter a pin code and wait for it to go through and there was no indication if it had worked.
Our Autopage solution
We have installed a Message Buttons system to control all of our 24 fire stations as a high speed, reliable tertiary mobilisation method when our primary and secondary command and control systems fail.
It provides fast communication
The Message Buttons system vastly improves the speed with which we can alert fire crews. It takes seconds and we get an acknowledgement back that the message has got through.
Buttons are displayed on screen in the command room as brightly coloured boxes with simple, easy to read descriptions. Up to 108 buttons can be shown, colours, recipients, pre-set messages and groups can be changed as required and the system is compatible with all normal PC screens and most touch screens.
It's customised to the functions we need
Autopage worked with the command and control room at brigade headquarters at Kidlington to customise the system so it could be rolled out countywide. Functions range from activation of turnout systems in stations, to alerting firefighter crews, remote control of appliance bay doors and switching on lights and systems to prepare the station for the arrival of crews.
We use four buttons for each station. The first controls remote systems, activating bells and lights. Two others activate equipment such as pagers to call out fire crews, differentiating between which crew saves unnecessary disturbance, while the fourth button is an ISDN reset button, which enables the remote resetting of systems if there has been a thunder storm or electrical fault.
It's reliable in an emergency
The whole system is very resilient. It is reliable and very easy to use which in times of control room failure or industrial dispute allows us to maintain business as usual. Above all, the speed with which we can get the fire crews out is vastly improved, saving vital time in responding to incidents.
For more information about how Autopage can be tailored to your organisation, and current costs, contact us.

""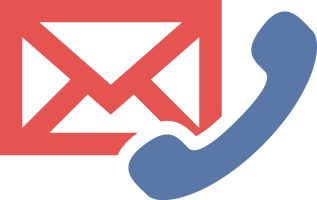 Contact Us
Tell us about your messaging needs and we'll find you an Autopage solution. Contact us.